Nanni was not happy. He paid a deposit on some copper ingots from a merchant, Ea-nasir, that he had purchased from previously. Upon receipt of the ingots, Nanni was displeased with the quality. The tablet pictured below was chiseled out by Nanni after other attempts to get his deposit back. He sent messengers several times to complain and demand his money back. Ea-nasir's simple response was basically…If you want the ingots, keep them. If you don't, leave me alone. (episode 1 #QualtiyMatters)
Subscribe: Apple Podcasts | Android | Email | Google Podcasts | Stitcher | TuneIn | RSS | More
I think it's important to note how passionate Nanni felt about the quality of the ingots. He sent messengers through enemy territory multiple times. When that didn't work, he chiseled out this complaint. I don't think that was a short and simple task. He included some of the most common words customers claim when they are mad. If I'm being honest, I've said at least one of these before. These are not verbatim, but summarized into more modern phrasing.
Nobody else treats me like this!
I've already done x amount of business with you!
How dare you talk to me that way?
I won't do business with you anymore?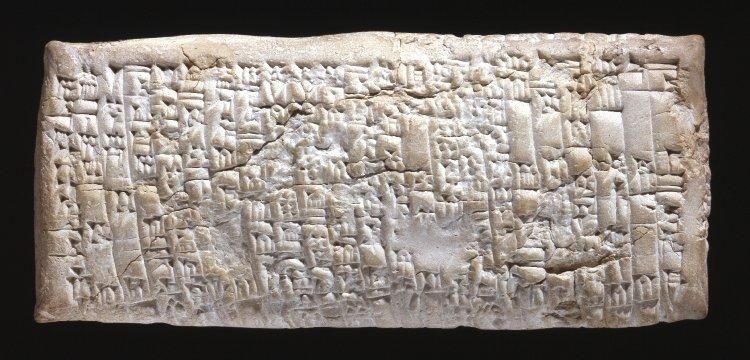 How many of those complaints have you heard before? Maybe some, maybe none. What I find most interesting is in the very beginning of Nanni's complaint. This one I will quote exactly as Nanni stated. "When you came, you said to me as follows : 'I will give Gimil-Sin (when he comes) fine quality copper ingots.' You left then but you did not do what you promised me." Kyle stated it best in the episode, "A quality system is about writing down what you're going to do…and doing it….repeatedly." Each step of that is important.
My thoughts on this episode…Nanni was pissed. And, I think he had a right to be. He did not receive the quality of ingots he knew Ea-nassir had provided in the past and he did not receive what was promised to him.
So many times in our business, we see companies that have a manual in place, but it is not being followed. Moving faster and not following processes to have more output may seem like you're getting more profit. After all, you are putting out more product. When that product gets returned, whether it's one item, or a pallet, or a full order, now you have rework. You have to pay someone the time it takes to accept the return, hear the complaint, and resolve the situation…that's at a minimum. If you're a full manufacturing plant that is sending out pallets or truckloads at a time, well, now you've got lots of dollars in product that is trash. You have to make a plan to remake that product at an acceptable quality, and possible fix any machines, retrain employees, etc. That's a lot of dollars being spent on a shipment that you made ZERO profit from.
Don't just pay someone to make a manual, whether it's your actual QA guy or an outside consultant. Pay a team, again an inside or an outside team, to change the way of thinking, encourage a new vision and new ideas, and make sure the processes that you as a company put in place are being followed. I'm going to try not to go down a rabbit hole because how to do this is a whole topic by itself. Offer encouragement and incentive to make sure your manual is being followed.
#QualityMatters, always has, always will.
https://podcasts.apple.com/us/podcast/3800-year-old-customer-service-complaint-episode-1/id1447300405?i=1000431625705
https://www.newsweek.com/3800-year-old-tablet-worlds-oldest-customer-complaint-goes-viral-who-do-you-1088904